2021 Hawaii GCSAA Webinar Series
Webinar series is free of charge
Watch this page for registration info and links
Dates:
October 1, 2021
Plant Growth Regulator Use for Warm Season Turfgrass
Registration Link:
https://forms.gle/FkCTv4PCbdCdYJBF8
Register by 09/28/21


---

October 8, 2021
Weed Control Update
Registration Link:
https://forms.gle/CWsmYTEZj1R5HtzK7
Register by 10/05/21

Speaker:
Jim Brosnan, Ph.D., Professor, Department of Plant Sciences, University of Tennessee

Time:
9 AM --> 10 AM
Where:
Live on Zoom - Zoom link will be sent to registered participants via email one or 2 days prior to each webinar.
CEUs

Approved categories: Pvt.1, Com. 1a, 2, 3, 6, 9, 10
Approved CEUs: 1.0
Expiration date: 9/13/2023



Plant Growth Regulator Use for Warm Season Turfgrass
Schedule

9:00am – 9:10am



Plant growth regulator (PGR) basics – rationale for current programs on golf courses


9:10am –9:30am

Latest research on PGR efficacy on bermudagrasses used for putting greens. Products such as prohexadione-calcium (Anuew) and trinexapac-ethyl (Primo Maxx) will be discussed in detail

9:30am – 9:40am

Latest research on regulating bermudagrass at fairway and rough heights of cut. Use of Anuew, Primo Maxx, as well as imazapic (Plateau) will be discussed

9:40am – 9:50am

Recommendations for PGR applications during periods of suboptimal growth and implications of PGR use on cultural practices used to maintain greens.


9:50am – 10am

Q & A
Weed Control Update
Schedule

9:00am – 9:20am



Latest strategies for pre- and postemergence goosegrass control. Emphasis will be placed on work conducted at Hawaii Lawn Bowling Club in Honolulu.


9:20am –9:30am

Update on oxadiazon re-registration and implications for annual grass control as well as discussion of glufosinate use in lieu of glyphosate for weed control. Research based strategies for optimizing glufosinate will be discussed.

9:30am – 9:40am

New herbicides for weed control in warm-season turfgrass

9:40am – 9:50am

Research on natural products used to control weeds in warm-season turfgrass

9:50am – 10am

Q & A
James T. Brosnan, Ph.D.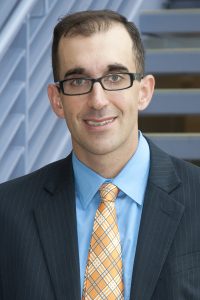 Dr. Brosnan is the head of the turfgrass weed science research and extension program at the University of Tennessee. His research focuses on effective and economical strategies for grassy and broadleaf weed control in various turfgrass systems, including golf courses, athletic fields, commercial and residential landscapes, as well as highway rights-of-way. Dr. Brosnan's research team using cutting edge technology to provide end-users with innovative solutions for managing problematic weeds such as annual bluegrass (Poa annua), dallisgrass (Paspalum dilatatum), goosegrass (Eleusine indica), as well as crabgrass (Digitaria spp.) and sedges (Cyperus spp.)." Dr. Brosnan is particularly interested in the management of herbicide resistant turfgrass weeds.
In addition to work pertaining to weed management, Dr. Brosnan is also a co-Director of the University of Tennessee Center for Athletic Field Safety. The mission of this facility is to research the performance and safety of natural and synthetic turf surfaces used on athletic fields.
He received a B.S. in turfgrass science from Penn State University, an M.S. in plant, soil and insect sciences (turfgrass) from the University of Massachusetts Amherst, and a Ph.D. in agronomy (turfgrass) from Penn State University.
For more information on the turfgrass weed science research program at the University of Tennessee, visit http://tennesseeturfgrassweeds.org​