HGCSA 2003 Annual Seminar Speakers
Ala Moana Hotel Thursday September 7, 2022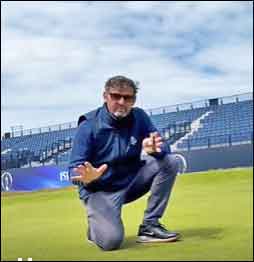 Carmen Magro, CGCS
Carmen recently celebrated his 23rd CGCS anniversary and his 30th year in the turfgrass industry. He served as director of the golf course turfgrass management program at Penn State University while serving as the university's media relations representative and director of turfgrass research facilities and operations.
He later started his own agricultural and agronomy global consulting firm which he still owns today. While working in academia, he was introduced to sensor technology and has become the world's leading expert over the past twenty years in sensor technology and application, now with millions of collaborative measurements and applications in more than 5 dozen countries.
After teaming up with Stevens Water Monitoring Systems (Portland OR), one of the world's oldest sensor technology firms (Est. 1911), Carmen envisioned and spearheaded the development and application of the POGO TurfPro system.
He promotes proper monitoring techniques and understanding of what it reveals while assisting customers of all challenges around the globe on a daily basis.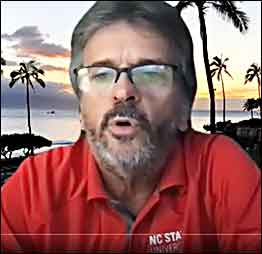 Dr. Fred Yelverton
An expert in solving weed problems in lawns, along roadsides, among forage grasses and on athletic fields and golf courses, Yelverton has been named by the magazine publishing company Green Media as one of the 20 most influential people in the green industry.
Yelverton focuses on weed management, biology and ecology in turfgrass, as well as on plant growth regulator use in turfgrass. His goal: to help green industry pros manage weeds and turfgrasses in ways that are environmentally sound and economically viable.
The scientist has also helped countless superintendents resolve weed problems that affect what he calls "playability issues" on their golf courses. That, he says, aids tourism and the economy.
It's all part of a personal philosophy that's summed up on the screen saver on his computer: "No excuses." And by "no excuses," Yelverton literally means no excuses.