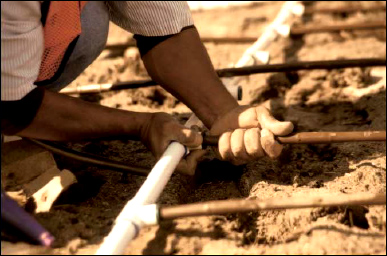 "Advanced Drip Irrigation Design and Installation Seminar" and installation techniques is scheduled for Tuesday, July 23rd for Irrigation Designers and Contractors.
The schedule is as follows:

Advanced Design Class to start at 10:00 AM and run till Noon on 23 July, 2013
Free Lunch (Noon to 1:00) prepared by our gourmet in-house Chief Steven
Advanced Installation techniques from 1:00 3:00 which will be both class room and hands on instruction.
Both of these will be advanced classes and will assume the participates have had some experience in drip irrigation design and/or installation. Please plan to attend whichever class best suits your needs, but you're also welcomed to attend both classes.
Location:

Pacific Pipe Classroom
1255 Kuala Street
Pearl City, HI 96782
Tel: 455-8700
Space is limited to 25 people, so please RSVP as soon as possible to Allan at 380-4527 to reserve your spot.