A very brief summary: EPA is responsible for registration and re-registration of pesticide using the "Federal Insecticide Fungicide and Rodenticide Act". There is potential and maybe current litigation by Non-Governmental Organizations against the EPA for not adhering to the "Endangered Species Act." Hawaii has a large number of endangered species…..golf courses use pesticides. Use, regulation, registration and re-registration of pesticide use on golf courses is up for evaluation.
…Dan Husek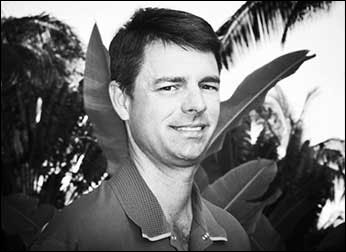 THIS IS IMPORTANT…. Please register for the presentation to be made by GCSAA.

Our involvement is important to allow science to guide the way. Click that registration link (below).

Dan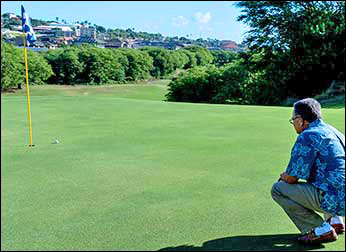 Please read the email communication from Chava (Director, Government Affairs – Golf Course Superintendents Association of America), this is about the EPA and it concerns Hawaii golf courses.

THIS IS IMPORTANT

Russell Dooge, CGCS
Hi everyone,
It has been a while since we talked to EPA about the Hawaii pilot. They have not rolled anything out yet but it was mentioned yesterday at an IR-4 meeting in Raleigh. I have not heard any more news on the proposed roundtable in Hawaii in October/November. I will let you know when I do.
EPA is dealing with Hawaii separate from the other 49 states. They have rolled out a much more potentially problematic pilot called the Vulnerable Species pilot affecting the 49 states. We have been focused on it the last month. We are working with supers in Milwaukee right now on preparing comments to EPA.
I wanted to bring back to your attention the two data sets that Jennifer Connolly shared with me:
Golf Courses | Hawaii Statewide GIS Program – golf course data layer from State of Hawaii – where golf courses are located
Advancing Transparency of Endangered Species Act Evaluations Through Publicly Available Data | US EPA – endangered species data – where endangered species are – Jennifer said to look at the Layers section in the middle of the page
Ahead of our next discussion with EPA on the Hawaii pilot, would you mind having members of the Hawaii GCSA board take a look at both of these data sets and provide any insight. I am interested to know if the golf courses are being mapped correctly. Dan said things were not accurate around him. Also, I am interested to know what types of endangered species are listed at or near your golf courses.
Also, please have your chapter members sign up for the FIFRA-ESA 101 webinar we are hosting on September 27. The USDA and Bayer and Syngenta are helping us educate the membership on the upcoming ESA challenges and alerting everyone to the proposed pilot projects.
Registration (gotowebinar.com)
Let me know if you have any questions.
Chava
Chava E. McKeel | Director, Government Affairs
Golf Course Superintendents Association of America
1421 Research Park Drive | Lawrence, KS 66049