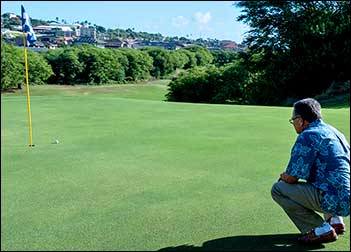 Below is a notification from LICH about an upcoming webinar.
I would like to give a shout out to a few superintendents that had hosted events in the last few weeks. Andrew Rebman at Kapalua, Dave Nakama at Waialae and Dan Husek at Hualalai along with their staff did a great job in getting their courses in shape.
At the end of last year the Carolinas put on Webinar classes and a few of you participated in the classes, thank you for participating.
Last don't forget that our annual Golf & Seminar is this October on Oahu, hopefully it will be safe by then.
Russ
Russell Dooge, CGCS
37 Puahau Pl.
Wailuku, HI, 96793
(808) 344-3213
From: Landscape Industry Council of Hawaii
Subject: LICH Hawaiiscape Webinar Series
Date: January 22, 2021 at 4:59:12 PM HST
To:
Reply-To: Landscape Industry Council of Hawaii
Please join LICH for our bimonthly webinar series — register by using the link below!
February 16, 2021, 3 PM-5 PM
1 RUP CEU's, 1 LICT CEU, and 1 ISA CEU available
Dr James Downer will expand on his research and experience in mulching practices and how they are applicable to landscape and arborist industry practices.
Michelle Montgomery will be discussing efforts to find new products for little fire ant in the state.
To register for the webinar:https://www.eventbrite.com/e/janfeb-2021-hawaiiscape-webinar-series-tickets-136350364611 Follow up emails will be sent with the link to the webinar and the available certification credits.