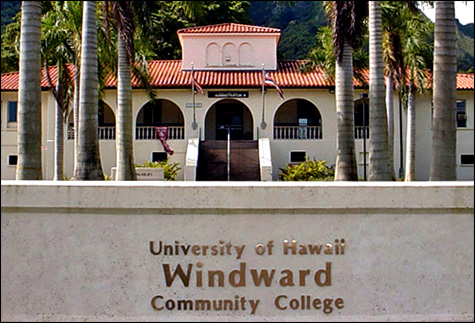 A few courses which may be of interest to the professional turf industry; Windward Community College has the only educational program on Oahu dedicated to helping develop turf professionals.
We have a 3 hole par 3 facility to enhance the learning experience.
AG 182 Turfgrass Management meets Wed. 1:30-3:45pm, 1/12-5/13, 3 credits
Identification, maintenance, and planting of turf grass for home, Park, and golf course areas. Discusses irrigation, fertilization, species, and pest control.
AG 40 Turfgrass Equipment meets TH 5-7:45pm 1/13-2/11 1 credit
Teaches the operation and maintenance of equipment used in turf grass operations.
AG 36 Pesticide Safety meets T 5-7:45pm, 2/14-3/18, 1 credit
Pesticide application, formulation, toxicity, transportation, storage, disposal, and rules and regulations governing their use.
This course is worth 17 DOA recertification credits
AG 235 Irrigation Principles and Design meets W 5-7:45pm 1/12-5/13 3 credits
Fundamentals of irrigation principles, plant, soil, water relationships,
soil moisture sensing devices, delivery systems, set up of drip,
sprinkler. Use of chemigation
Registration is now open. Here is a link to the on line application:
http://www.wcc.hawaii.edu/Academics/Agriculture_Technology_CC/index.php
The cost is roughly $100 per credit.
Any questions call me at 236-9265 or email [email protected]